Manage
When Your Track Record Speaks Volumes
WE DO IT ALL
With over 3 decades of North American program-based experience, our team of dedicated account & project managers help clients operate within international markets.
Let us do the heavy lifting
Organizing all of the logistical and display elements for your events can be frustrating and very time consuming. Our team of highly knowledgeable event management specialists can handle all aspects of your event execution. Instead of concerning yourself with paperwork and logistics, you can spend more time talking to your customers.
Looking for some additional direction? Click below to download our free Event Checklist & Brochure
Transportation and Exhibit Storage
Material Handling
Lighting & Rigging
Telecommunications
Electrical
Insurance
Floor Plans
Safety Regulations
Warehousing and Distribution
Event Regulation Compliance
Is your team stretched out Nation-Wide? Let NPI manage your displays and distribute to your departments Nationally.
Centralized Display & Graphic Inventories
Managing distribution to various national departments and regional offices
Real time reporting
Inventory condition analysis
Show Schedule Management
When you have a multitude of displays large or small, Northern offers a customized online management system (N-Vision) that keeps track of your inventory. Whether your team is all centrally located or spread out nationally, our web portal and tracking systems help you manage and maximize your time to focus on what's most important.
N-VISION / ONLINE CLIENT PORTAL
N-Vision is a web-based portal built around our internal show management system. Our clients have access to this from any internet connection. It is a secure site with the latest SSL certificate. The purpose of this portal is to make your life easier and more efficient by giving you direct access to your graphic inventory, exhibit inventory and projects complete with renderings - all in real time. For our on-the-go Clients.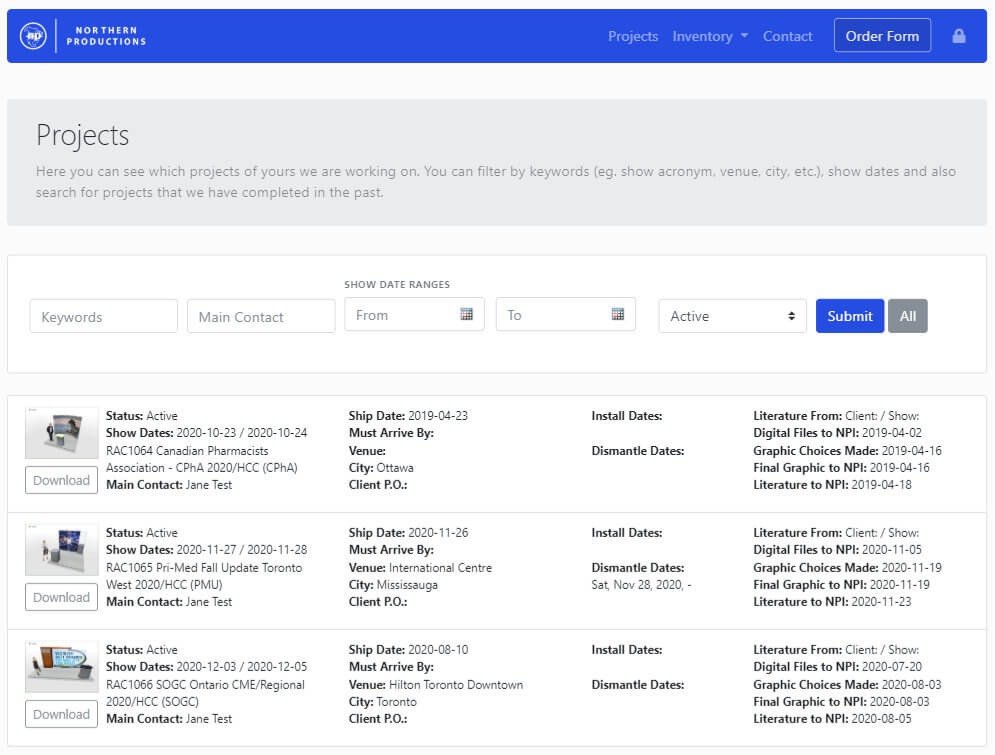 Let us help you tell your story